(Orlando, FL.) July 11, 2018 – Fisher Rushmer, P.A. announced today the addition of a convenient, easy-to-use online mediation calendar that helps speed the process of booking a mediation session with a Florida Supreme Court certified mediation attorney. Individuals (or their attorneys) who find themselves in a civil legal dispute can view available times for a Fisher Rushmer mediation lawyer and request a time that works for them.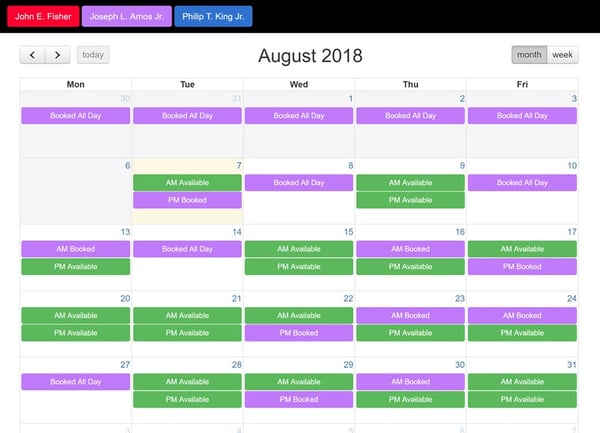 The mediation attorneys at Fisher Rushmer, P.A. are Florida Supreme Court Certified Circuit Civil Mediators, which assures those seeking mediation that they are working with experienced attorneys who are highly trained in mediation.
Mediation is an alternative to civil litigation when two parties or more cannot come to an agreement. The experienced mediation attorneys at Fisher Rushmer are trained to bring resolution to even the toughest situations.
Florida courts will at times require disputing parties to work through mediation first before going to trial to try to avoid a civil trial altogether. That's beneficial for both parties since there are many advantages to using mediation as opposed to going to trial, including lower costs, faster resolutions, and less uncertainties.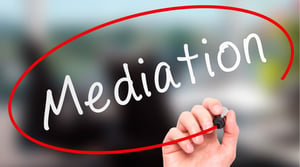 "As a trial lawyer and a certified mediator, I understand the advantages of using mediation as an option. It's a cost effective way for parties to talk, learn and problem solve," states Joe Amos, managing shareholder at Fisher Rushmer, P.A. "When parties settle their differences through mediation - with the help of a certified civil mediator - it's a win-win and a solution for all involved."
The new online mediation calendar at Fisher Rushmer allows parties to choose the mediation attorney of their choice as well as a time that is convenient for all. Fisher Rushmer mediators approach all parties with respect and do not judge either party as being right or wrong. Instead, Fisher Rushmer certified mediators help each side work through their dispute and their issues to bring a win-win conclusion to the dispute.
Contact Fisher Rushmer, P.A. for more information about mediation or view their mediation calendar to schedule a mediation session.