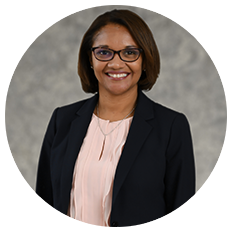 Fisher Rushmer P.A. attorney Penelope B. Perez-Kelly has been appointed to serve as the chair of the Florida Bar International Law Certification Committee. This appointment runs until June 30, 2018.
Florida Bar board certification recognizes attorneys whose special knowledge, skills and proficiency in various areas of law and professionalism and ethics in practice make them experts in their designated certification area.
The purpose of the Florida Bar International Law Certification Committee is for its members to evaluate and review candidate qualifications and prepare the examination given to these attorneys who qualify to seek board certification in the area of International Law.
"This recognition is very important because it helps the public identify lawyers who have met established standards in their particular area of practice and are committed to excellence and professionalism," said attorney Perez-Kelly.
Orlando Attorney Board Certified in International Law
Mrs. Perez-Kelly became Board Certified in International Law by the Florida Bar in 2012, and was appointed to the International Law Certification Committee on July 1, 2013. As part of the Orlando law firm Fisher Rushmer P.A., her practice areas center around commercial litigation, business law, international law and intellectual property law.
She has experience in a broad variety of complex commercial international and domestic litigation in federal and state courts. Mrs. Perez-Kelly has represented clients in commercial landlord and tenant disputes, collection and enforcement of judgments, fraud and deceptive and unfair trade practices, real estate developer disputes, and shareholder disputes.
Mrs. Perez-Kelly expertise extends to negotiating and preparing technology and business-related agreements, assisting clients to achieve foreign service of process in various jurisdictions, assisting clients to complete trademark clearance registration, assignments and renewals in the United States, Latin America, Europe and Asia, assisting clients with ICANN disputes involving pirating domain names, and representing clients in a variety of corporate formation, product branding, acquisition and corporate compliance matters.
"I am very pleased to serve as chair of the Florida Bar International Law Certification Committee. I, along with the rest of the members of the committee, will continue to work hard to encourage other qualified attorneys to seek board certification and to improve the application process by providing the resources necessary to successfully achieve board certification," adds Perez-Kelly.
Mrs. Perez-Kelly was born in the Dominican Republic and resides in Orlando with her husband and son.
The Orlando law firm of Fisher Rushmer, P.A. offers our clients highly-skilled representation in a cost-conscious manner. If you are in need of legal counsel, contact us today to schedule a consultation with one of our attorneys.